Ottawa to Rockport bus tours
Information below is found directly on the Rockport cruise website.
Boldt Castle on Heart Island
A visit to the grandest of all the Gilded Age Mansions, Boldt Castle offers a glimpse into one of the most compelling love stories in history. An eternal monument to the memory of a man's love for his wife. In 1904 construction was well underway on the 120 room castle when tragedy struck. A telegram announcing the death of George C. Boldt's wife arrived…three hundred artisans and craftsmen were commanded to "stop all construction." A broken hearted Boldt never returned to the island. Today, an ongoing major restoration is underway to stabilize and restore this magnificent piece of history.
Singer Castle on Dark Island
Unveil the History and Mystery of Singer Castle. The marvels of the island and castle become apparent on arrival. Originally called The Towers, it was built by self-made millionaire Fredrick Bourne, for his family, as a hunting retreat completed in 1904. The castle with granite walls and turrets, 28 rooms and an elaborate clock tower rise's 5 stories above the St. Lawrence River with a labyrinth of rooms, concealed secret passageways and even a dungeon. What thrilling tales this castle could tell. After 100 years as a private residence, the current owners have opened the castle to the public.
Itinerary
* 7:30 AM Departure from IKEA parking lot
10:00 The cruise begins in the quaint waterside village of Rockport
10:30 Disembark at the majestic Boldt Castle. Report to US Customs then begin your self-guided tour.
12:00 Back onboard, the cruise continues past palatial homes of a bygone era. Enjoy our delicious Lunch.
1:30 Join a guided tour of the rooms and grounds of Singer Castle.
3:00 Board the ship once again to take in more of the stunning 1000 Islands.
4:00 Finish the day back on the dock in Rockport. Report to Canada Customs.
Return to Ottawa
Passengers should be aware that this tour involves extensive walking and stairways.
Passports ARE REQUIRED for this cruise and must be shown to purchase tickets.
Please note all schedules are subject to availability of Customs & Immigration and may change without notice.
Includes a Delicious Lunch
We offer a fully licensed bar.
2018 Schedule
Thursdays:
July 19, August 2, 16
Cruise departs at 10:00 am returns at approximately 4:00 pm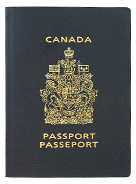 Passports ARE REQUIRED for this cruise and must be shown to purchase tickets.
Please note all schedules are subject to availability of Customs & Immigration and may change without notice.
Rates ALSO Include charter service from ottawa (IKEA PArking lot)
Please note: All cruise rates are plus 13% HST.
Adults: $140.00
Seniors (65+): $125.00
Child (5-12): $85.00
Infant (4 and under): $25
Reservations and pre-payment are required.
Rates include cruise, admission to both castles, and on board lunch.
Prepaid tickets are to be picked up one hour in advance of departure on the day of the tour.
Passports must be shown to obtain boarding passes.
Schedule is subject to the availability of Customs and Immigration and can change without notice.*
Book Your Cruise Today!
We cannot confirm online reservations if made less than 48 hours prior to cruise time. Please call our office direct. Thank You!
Schedule is subject to change without notice.
Required Documentation
Passengers on the stop-over cruise are subject to United States Customs and Immigration as Boldt Castle and Singer Castle are in the U.S.
Passports, Enhanced Driver's License and/or Nexxus Cards are required for this cruise. Birth Certificates for children under the age of 16 may be accepted in lieu of passports.
Citizens of countries outside of Canada or the US may require a visitor's visa as well as their passport. Canadian Permanent Residents also require a valid passport and US visitor's Visa.
It is at the discretion of United States Immigration Services to refuse entry to Boldt Castle to any person(s). In this case, Rockport Boat Line regrets to you inform you that no refunds will be given.
Call or text 613 315 2505
Email us at This email address is being protected from spambots. You need JavaScript enabled to view it.